Step 1:
Download The latest version program and firmware.

Step 2:
Turn on the power switch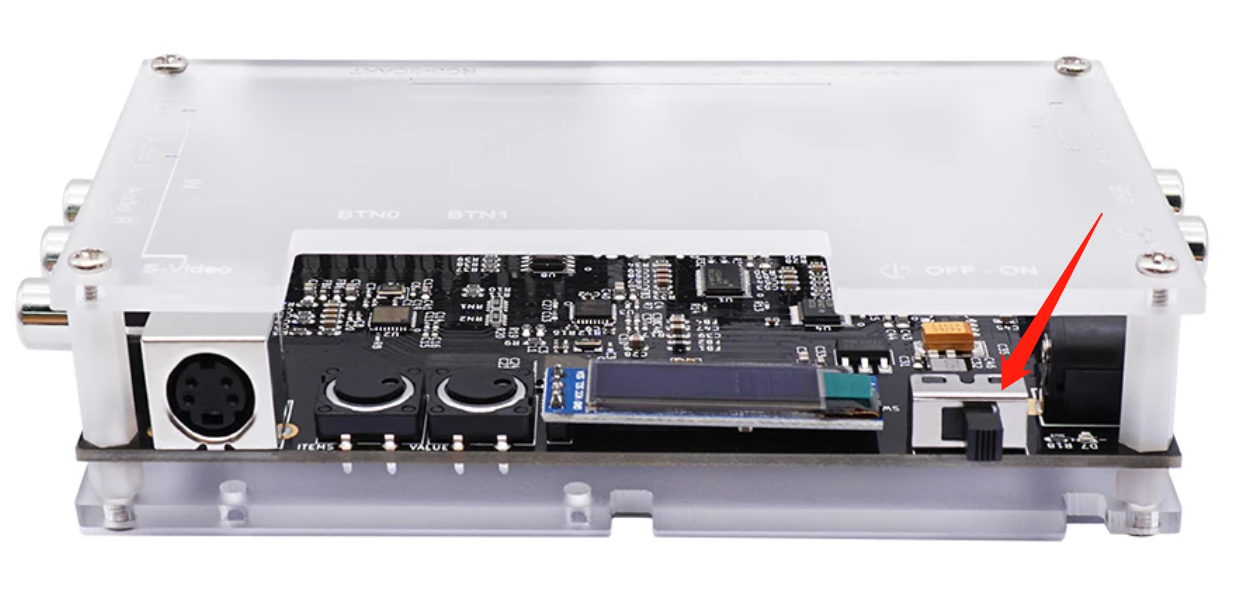 Press and keep hold on the BTNO button on the OSSC add-on board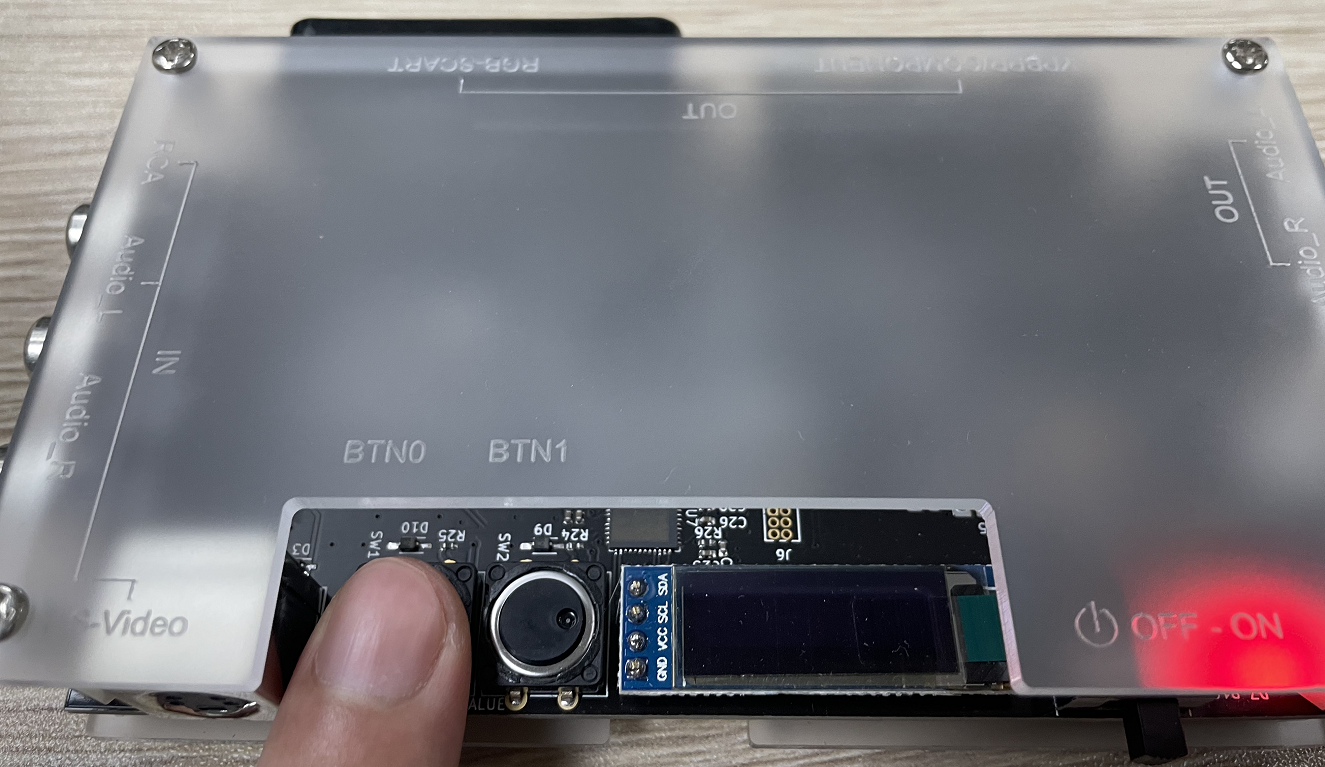 then connect the micro USB cable from OSSC add-on board's USB port to your WINDOWS 10 PC.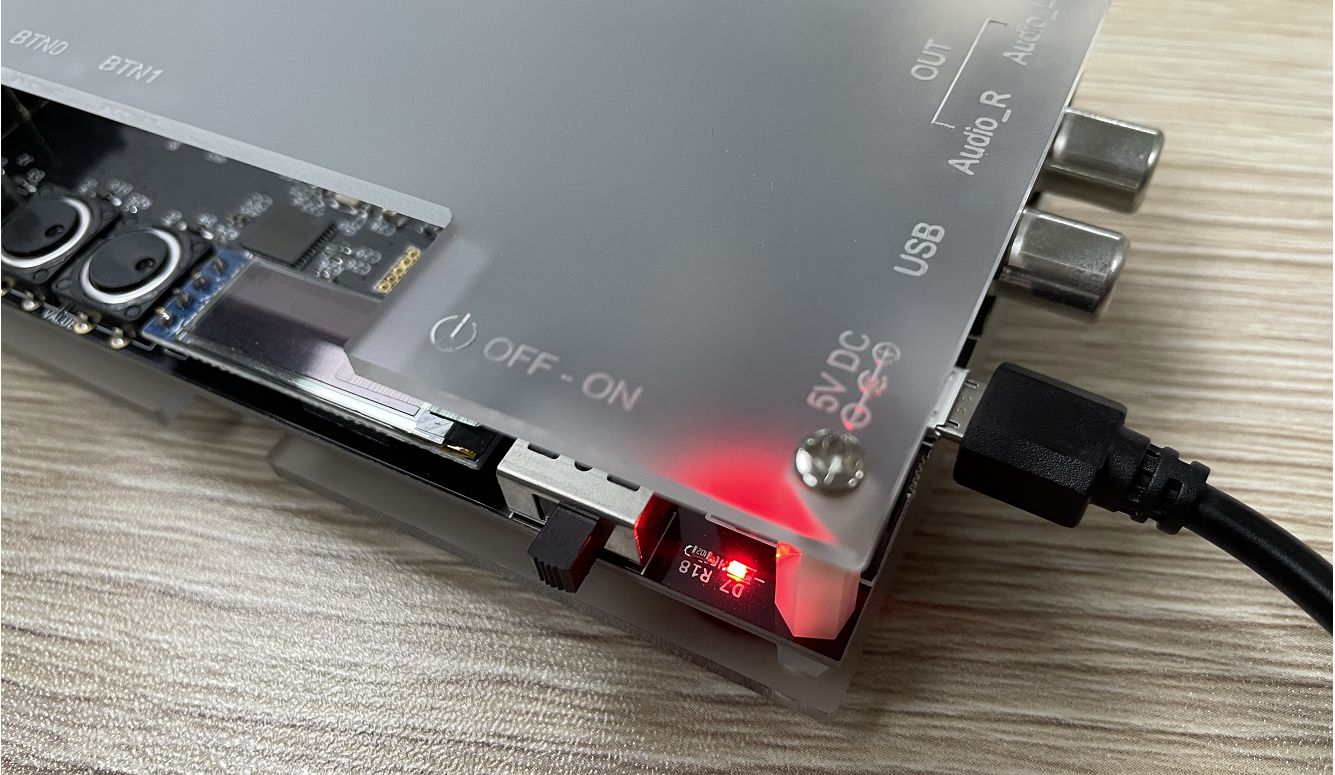 Step 3:
Stop pressing the button "BTN0″,The OSSC add-on board Programmer will auto detect the device, and display the Serial Port like " COM**".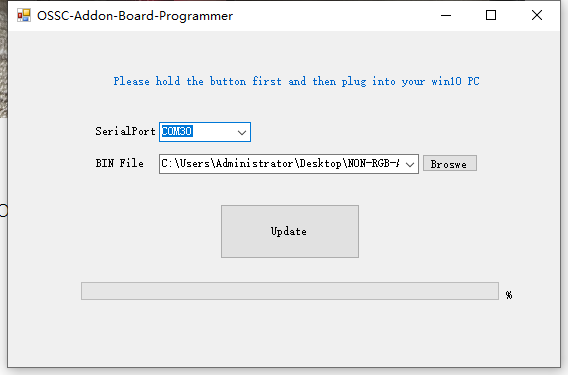 Step 4:
Choose the OSSC add-on board firmware bin file, and then Click the "Update" button.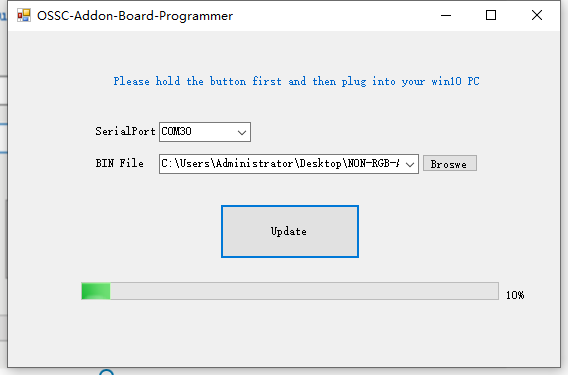 Step 5:
There will be a pop-up alert when the update is complete.